HOME - Products - mobile

Animal First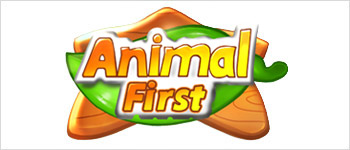 | | |
| --- | --- |
| | |
| Development | INIXSOFT Corp. |
| Genre | puzzle |
| Platform | Mobile |

a mobile game that feeds a wide variety of animals.
Animal First - Animal First is a new concept puzzle game that becomes a trainer and connects animals and food so that cute animals can eat.
Give the lovely animals delicious food.

- Enjoy new puzzle rules you've never experienced before.
- A unique way to play games that feed animals
- exciting levels, rich and varied levels and missions
- Anyone can play without restrictions if they have a wide range of rewards and skills.
- Get through difficult levels with powerful items.
- Competes with friends and all users around the world in a scorecard
- Friends, family, men, women, children, all together, 100% up!


GrowPhone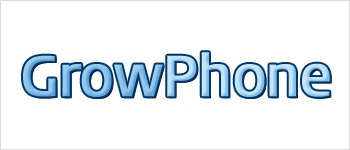 | | |
| --- | --- |
| | |
| Development | INIXSOFT Corp. |
| Genre | Grow |
| Platform | Mobile |

I raise a smartphone. Game of New Concepts
GrowPhone - Ponki is a new concept game that no one has ever thought of developing a smartphone with my own hands and making it the best phone

- A new type of growth game that's nowhere to be found.
It's not the same type of game, but it's the game that makes me grow my own smartphone that never existed in the world.
- A game that relieves stress by clicking.
The dynamic and colorful play is the stress of today's day.
- An evolving smartphone.
Just touch it and it will evolve into a powerful new smartphone.
- No more boring, unattended games!
Quickly fill it up and throw away the boredom of your daily life, again pumping powerful energy.
- A game everyone enjoys.
If you enjoy it with friends and acquaintances, it's 100 percent fun to raise your phone!
- Create your own collection through re-organization.
Enjoy assembling a variety of smartphones.


SsamBak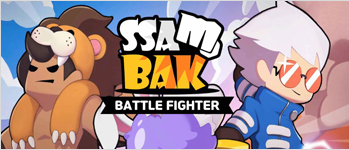 | | |
| --- | --- |
| | |
| Development | INIXSOFT Corp. |
| Genre | Fighting Action |
| Platform | Mobile |

If you want to enjoy a simple collision action game, then Ssambak
is a fighting action game where anyone can enjoy a variety of play with easy and simple controls and easy-to-understand action.

- Go to difficult games, anyone who knows how to do it is OK
- Collide with the enemy! Allies Clash! Passive skill that explodes in various situations
- You must survive in a stage that gradually narrows over time.
- Collect and grow a variety of unique heroes.
- Gather up with friends and play simply and quickly.